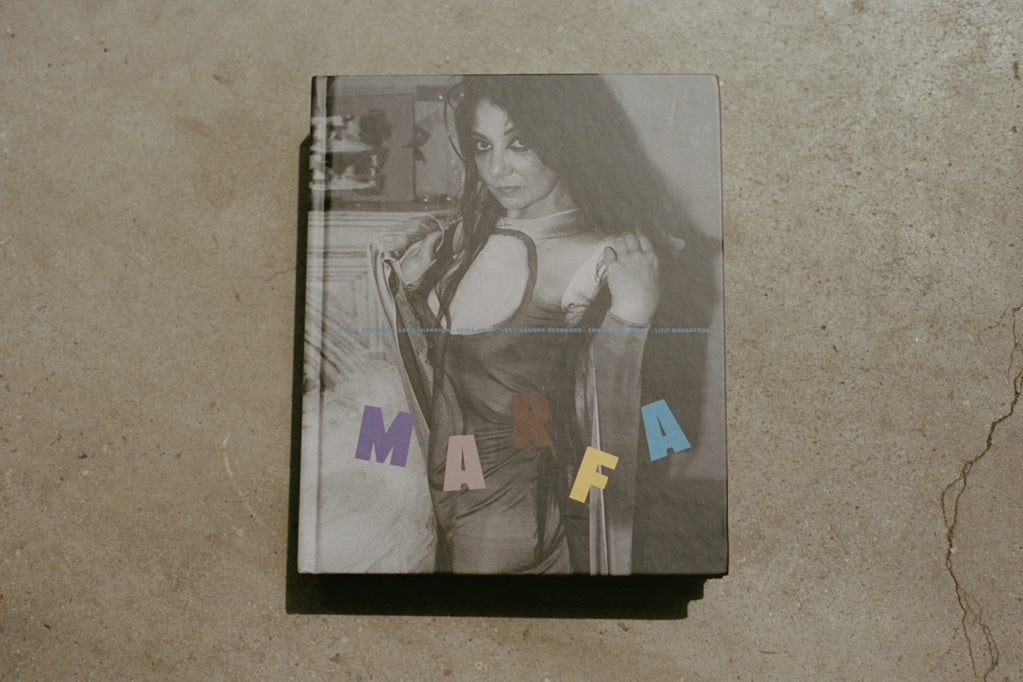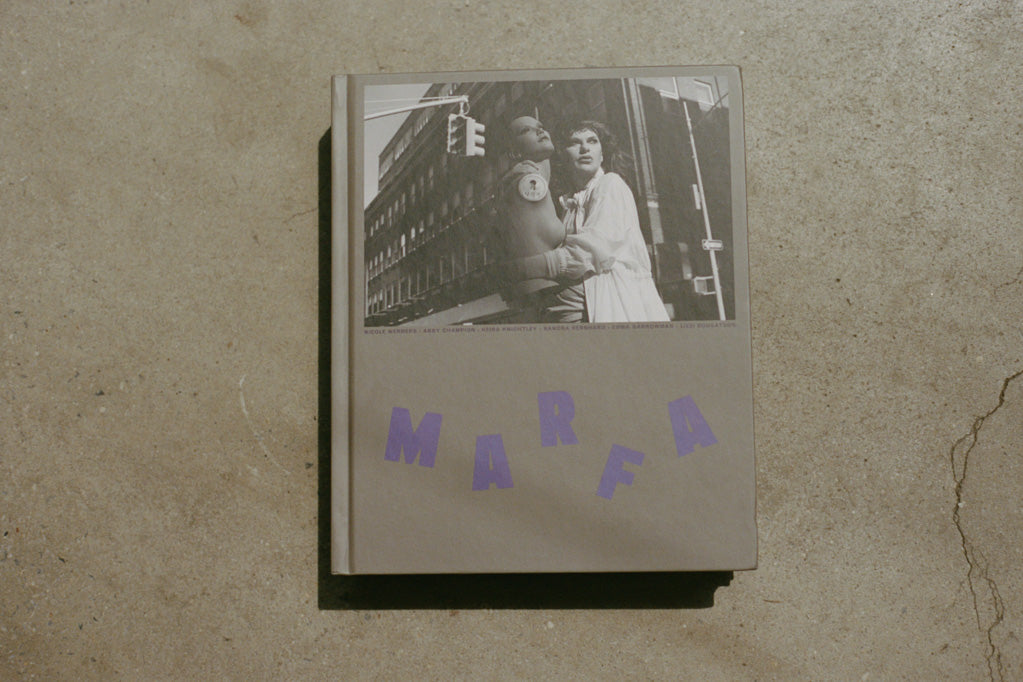 Marfa Issue 19 includes contributions from Senta Simond, Lily McMenamy, Jess Cole, Andre Walker, Ethan James Green, Emma Wyman, Alexandra Gordienko, Oliver Hadlee-Pearch, Anton Gottlob, Esther Theaker, Bianca Raggi, Max Farago, Theo Sion, Linda Engelhardt, Max Pearmain, Nick Sethi, Jonathan Frantini, Takashi Homma and Avena Gallagher.
Hardcover
Dimensions: W 9.25" x L 10.75"
Please note we have a limited quantity of each cover. If there is a specific one you would like to request, please email us at info@maryamnassirzadeh.com before placing your order.
END OF SEASON SALE - STARTS NOW