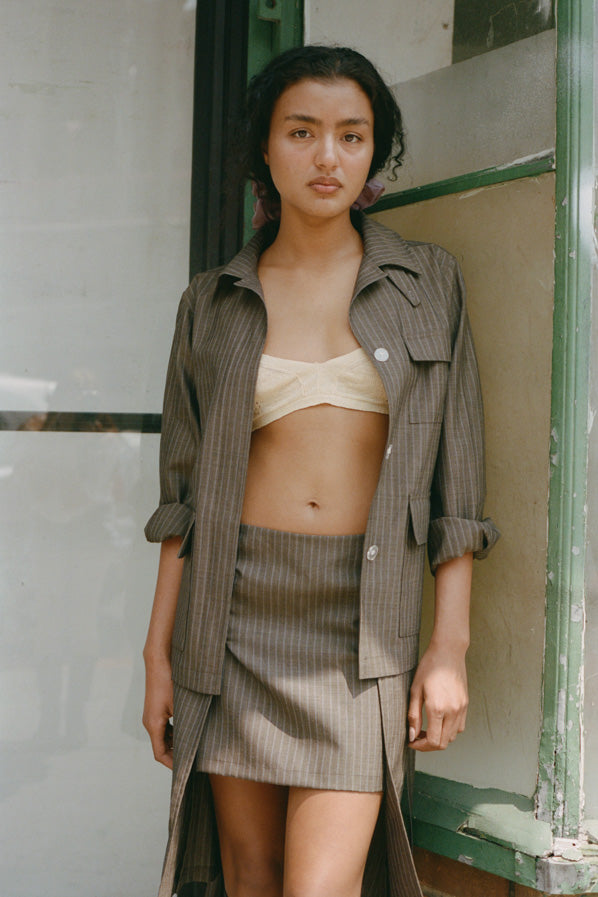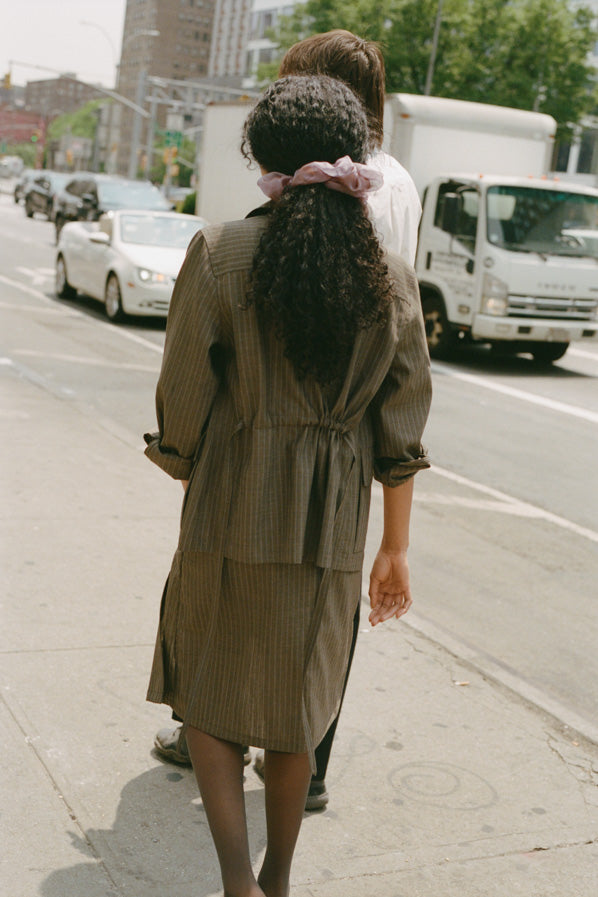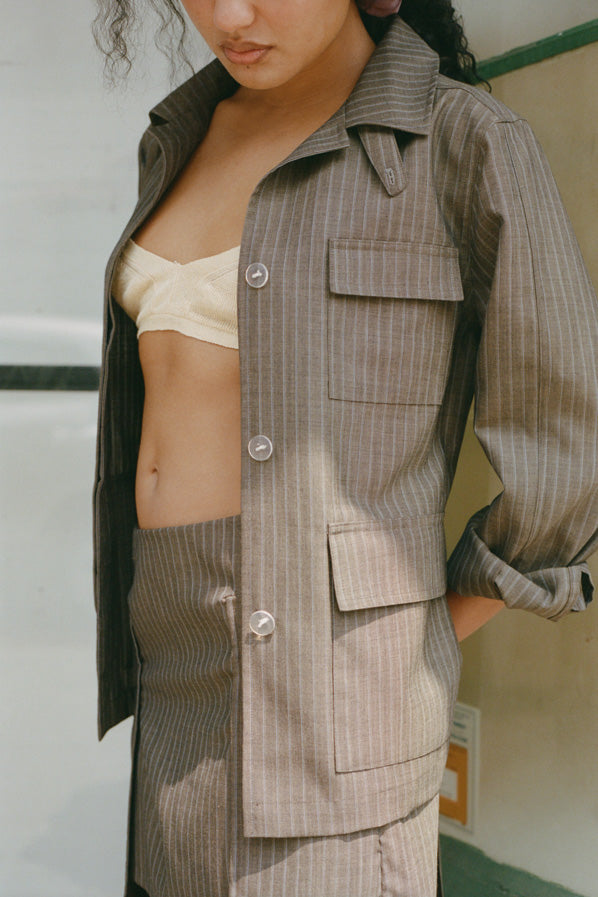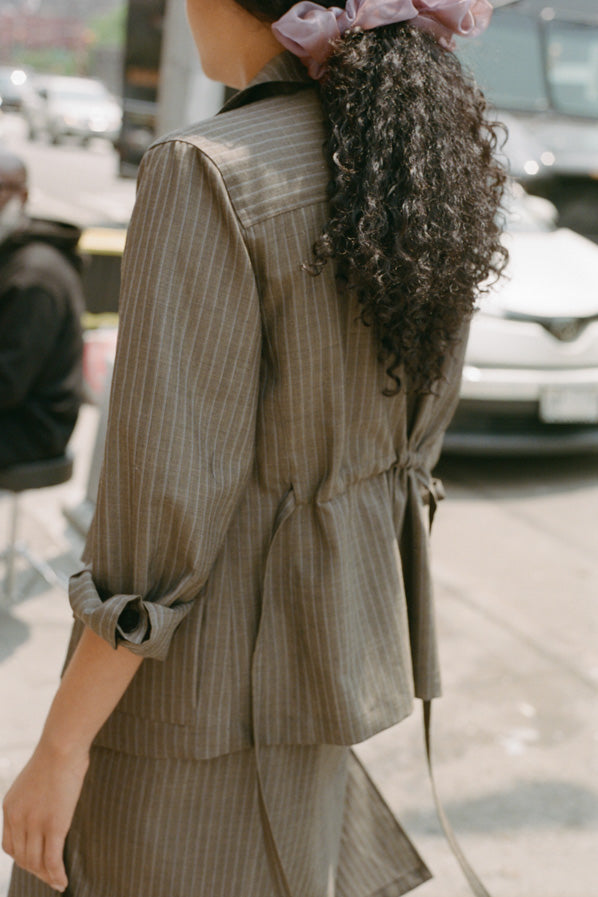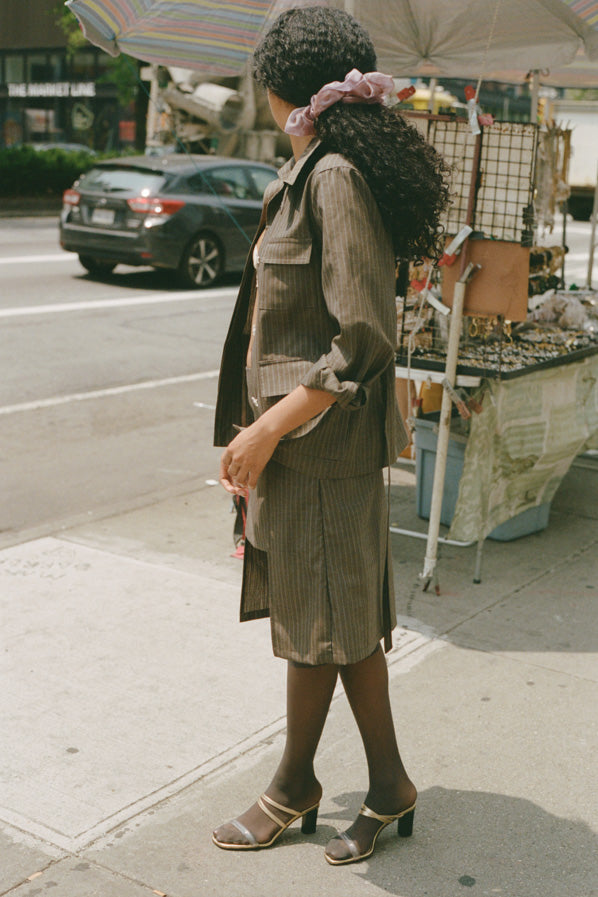 A button down blazer with belt and closure around the collar. Light fabric and can be worn open, more casually or closed to create a more fitted look.
Body: 100% Cotton
Made in the USA
Color: Brown Pinstripe
Sizing: US
Ama wears Size 2.
Featured with the Cul-De-Sac Skirt, Burn Bra, Camellia Scrunchie and Regina Sandal.
SCRUNCHIE SALE USE CODE: GIFT20